Quick Market Briefs From August 4th, 2022:
NKLA BEATS EPS AND REVENUE:

Revenue $18.1M vs $16.6M Expected

EPS -$0.25 vs -$0.27 Expected

DDOG BEATS EPS AND REVENUE

Revenue $406M vs $382M Expected

EPS $0.24 vs $0.15 Expected

MGM BEATS REVENUE, MISSES EPS

Revenue: $3.26B vs $3.03B Expected

EPS: $0.03 vs $0.24 Expected

LCID BEATS EPS, MISSES REVENUE

Revenue: $97.3M v $128.92M Expected

EPS: -$0.33 v -$0.44 Expected

LCID cuts FY22 production to 6-7K units (prior: 12-14K units)

HKD is down 37% on the day — who could have seen this coming?! (it turns out, most people)

Tesla's investor day is today. The automaker will ask its shareholders to approve another stock split, which has worked out pretty well for them in the past (by pretty well, we mean a high-octane >80% gain)

Twitter subpoena's Ken Griffin from Citadel, and many other notable business heads in relation to Musk v Twitter trial.

Fed's Mary Daly says 50-basis-point hike in September sounds "reasonable"

Goldman Sachs agrees, says they expect 50 bps in September followed by three 25 bp hikes, with a year end Fed Funds Rate target of 3.25%, slightly lower than what the market is currently pricing in.
Source: Goldman Sachs Global Investment Research
Ready to start trading the technicals? Try Rebel Weekly. Ride the waves of market momentum with two actionable trade ideas designed to capture technical break outs and break downs — delivered to your inbox every week.
Good morning Rebels! It's Thursday! Here's your heat map of the S&P 500 at the open.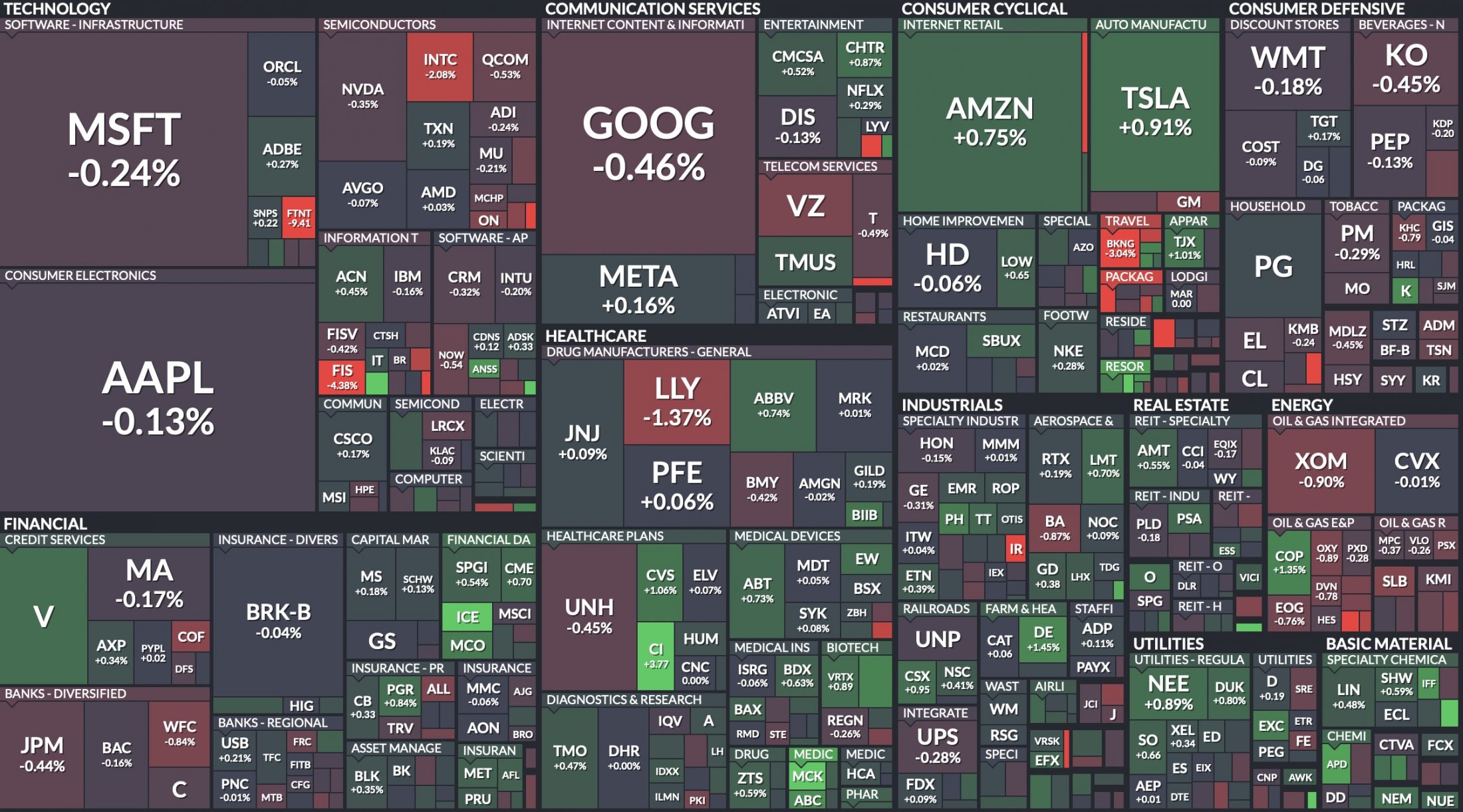 Source: FinViz
The indices are up softly (less than a quarter-point) — but after the gains we've been seeing lately, we'll take it. The S&P 500 is higher by more than 13% off of the June 17th lows. And yet some of these hedge funds can't seem to catch a break. Here's a headline from this morning.
Tiger Global ends Q2 down 50% — blames inflation
This loss, now more than $17B, is one of the biggest dollar-for-dollar losses in hedge fund history. Now, we aren't judging, but for clarity's sake, take a look at these top 15 holdings and you tell me if inflation is the problem here.
Source: HedgeFollow. Come on now. Doordash in the top ten? JD.com is your number one holding?
From here, it looks like the problem wasn't inflation. The problem was substantial losses in names like:
Source: HedgeFollow
Not to turn this into a trading lesson, but this is why Jon and Pete Najarian always praise discipline when managing positions.
I'm not going to sit there and hold a stock and experience a 50% loss. I hear some of our panelists on CNBC saying that all the time. "Well, I bought this one, it's down 50%, but I'm adding to it now." No, I don't do that.
We all make mistakes. These guys at Tiger Global are smart, and we're sure they'll figure it out on their own. But for anyone who can't, we offer plenty of great trading services to help you get back on your feet.

Next On Deck For Earnings: AMC, Block (SQ), Carvana (CVNA) and More!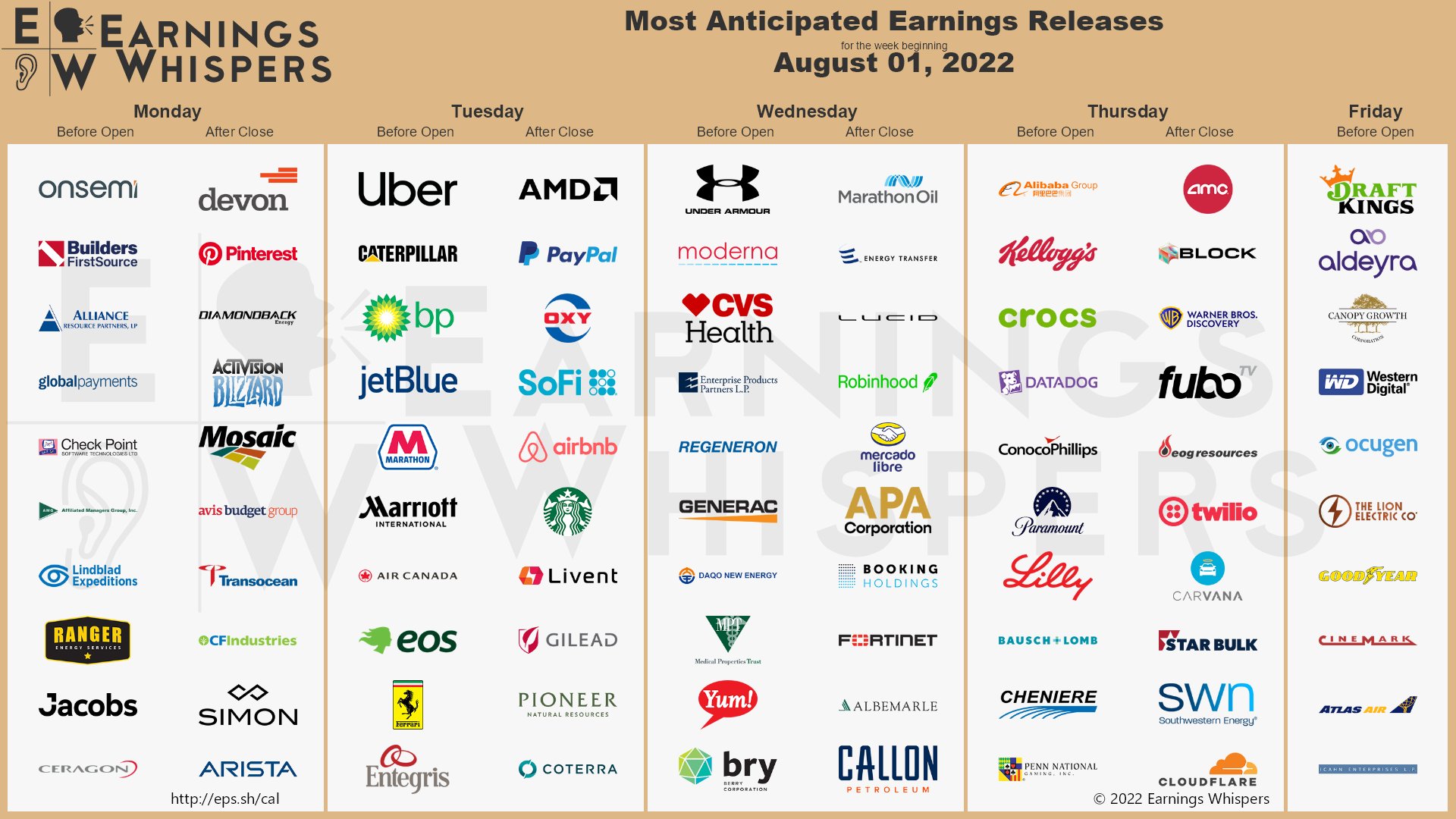 Source: Earnings Whispers
For more quick takes on this morning's market-moving news, check out 60 Seconds With Jon Najarian!
https://twitter.com/jonnajarian/status/1555182190866186240