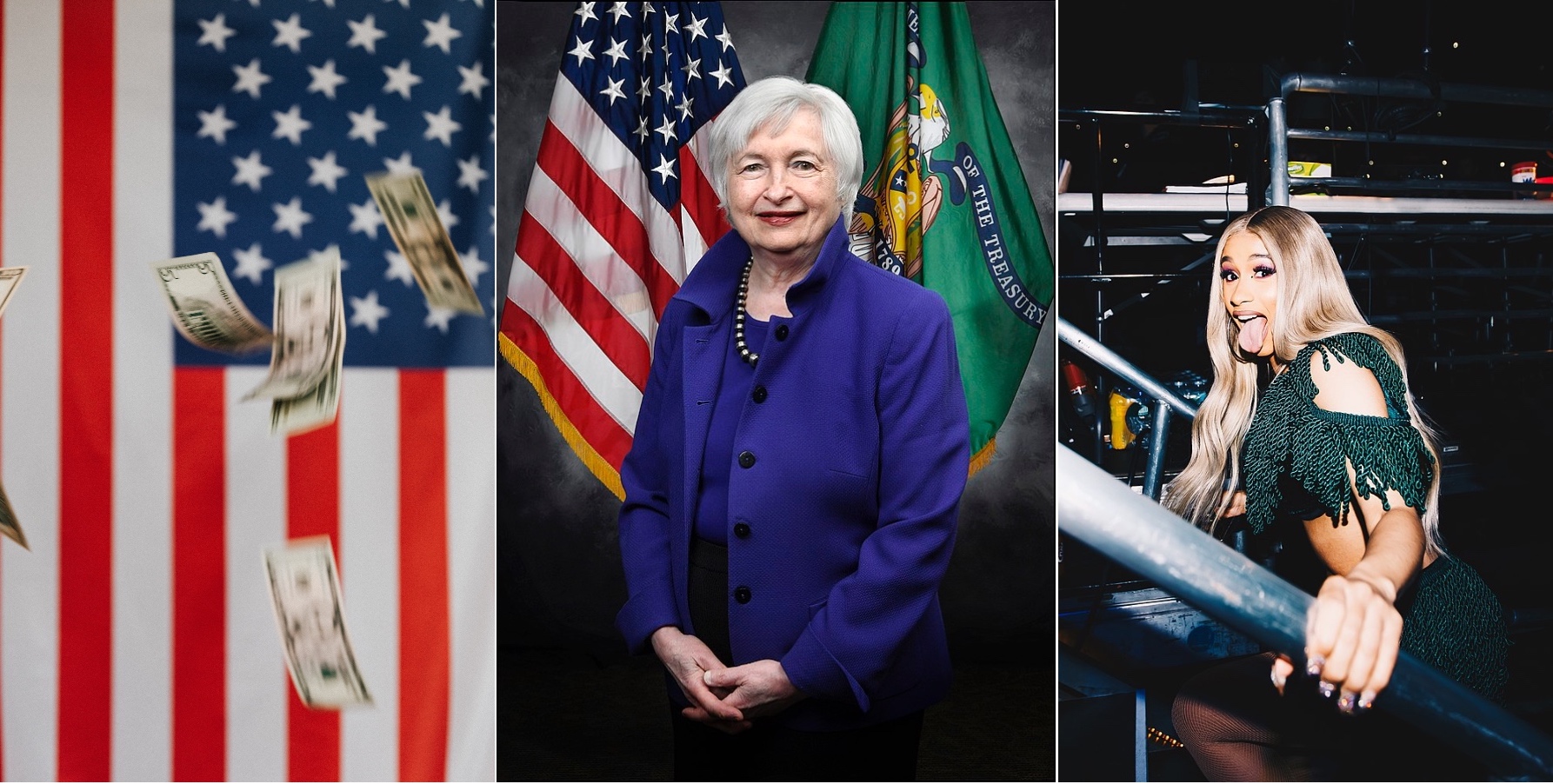 CPI data has been a driving force for the stock market. Investors have been looking for a sign that inflation is easing, with many experts calling this moment the likely "peak" of inflation. If they're right, and inflation data starts to ease, the data-dependent Fed may see it as an all clear to take their foot off the brakes — by brakes, we mean 50 basis-point hikes at every meeting going forward. 
CPI Data Comes in Hotter Than Expected
Unfortunately, May's CPI data is not going to be that opportunity. Because core inflation rose 8.6% year-over-year — the highest increase since 1981.
May CPI: ⇧1% vs. ⇧0.7% expected
May CPI (Ex-Food & Energy): ⇧0.6% vs. ⇧0.5% expected
Core Inflation: ⇧6.0% vs. ⇧5.9% expected
Year-over-year Inflation: ⇧8.6% vs. ⇧8.3% expected
Market Reacts to the CPI Data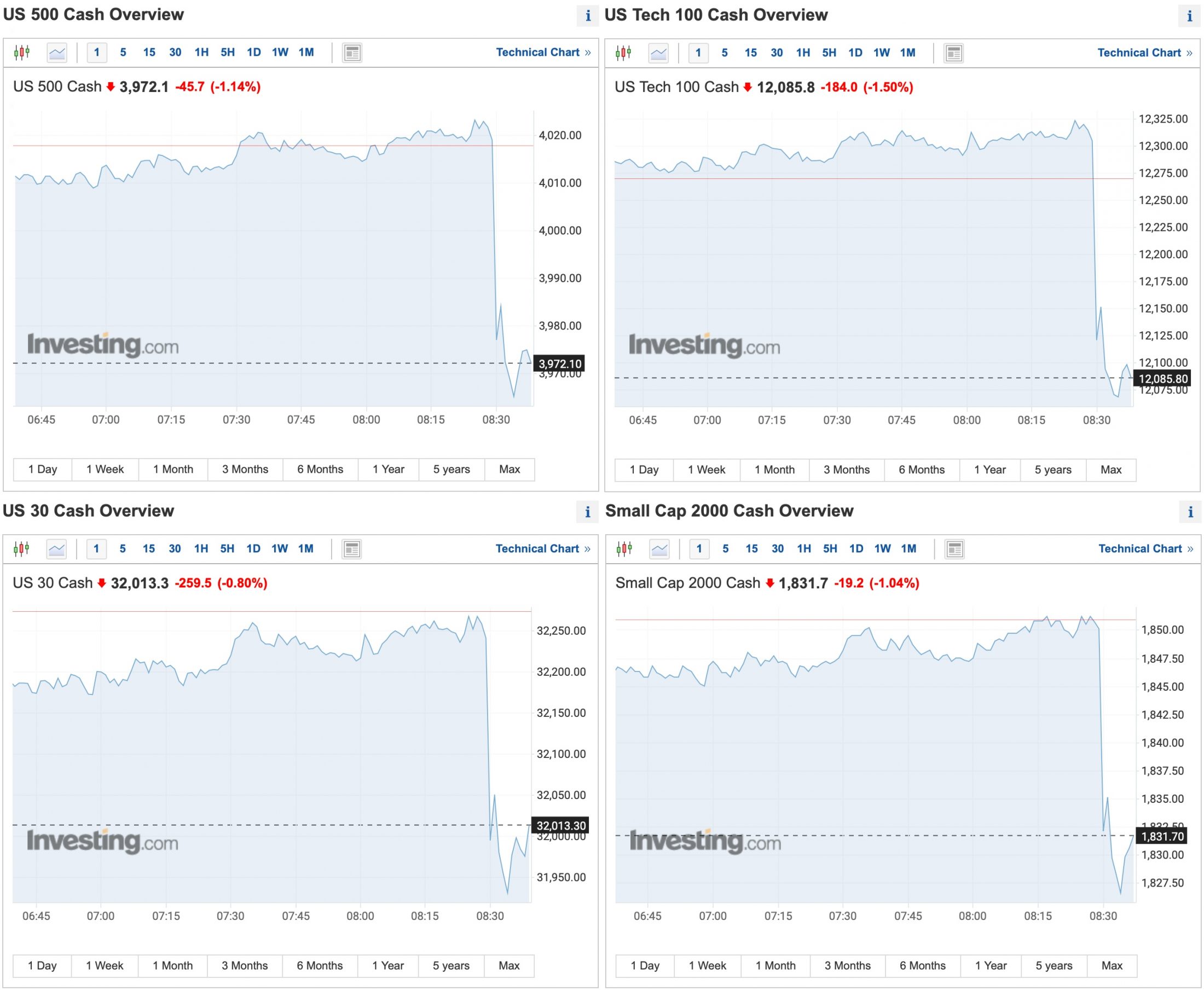 Source: Investing.com Futures. S&P, Nasdaq, Dow Jones and Russell 2000 respectively.
All four of the major indices dropped swiftly on the news, with tech futures descending the furthest. Tech futures were trading higher in the premarket prior to this news, however those gains have now been erased. This likely means that the market believes the Fed is going to continue to raise rates at a steady pace, and that those increases will affect the tech sector the most. 
The 10-year treasury note initially spiked on the news to 3.08, it quickly fell below 3.00, leading the 2YR/10YR spread to fall more than 40% — a quick step towards "flattening the curve".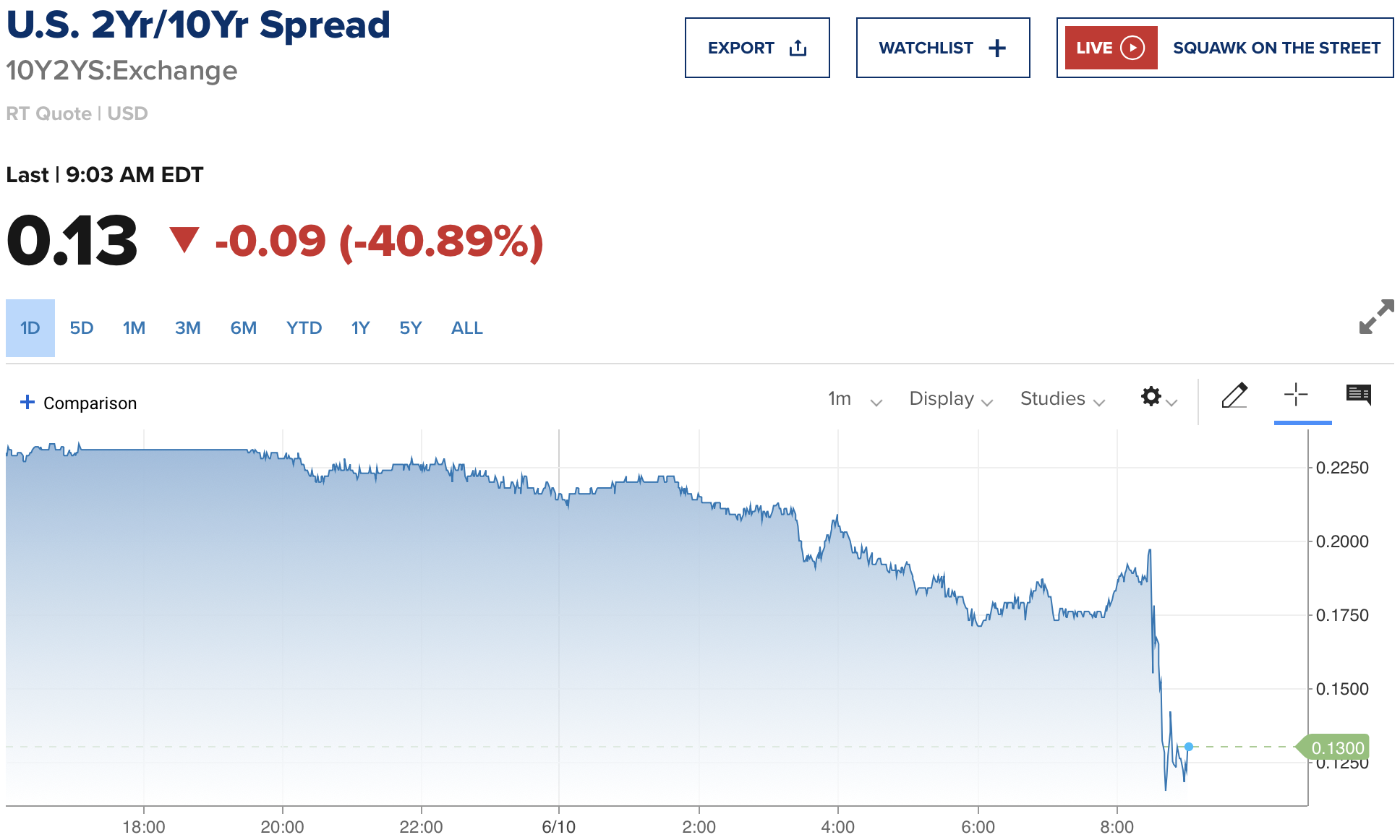 Source: CNBC
Janet Yellen Responds to Cardi B Recession Tweet
"Do you know who Cardi B is?" Asked CNBC pundit Andrew Ross Sorkin
"You know I am alive." Answered Janet Yellen
Mentioning the popular rapper was a soft segway into a serious question:
When y'all think they going to announce that we going into a recession?

— Cardi B (@iamcardib) June 5, 2022
"I want you to respond to this tweet from Cardi B.", Pressed Sorkin.
"Don't look for me to announce it." Yellen quipped, before getting serious: 
"I don't think we're going to have a recession." 
There you have it. Janet Yellen is still confident about the US economy's ability to avoid a recession.
For more quick takes on this morning's market-moving news, check out 60 seconds with Jon Najarian!