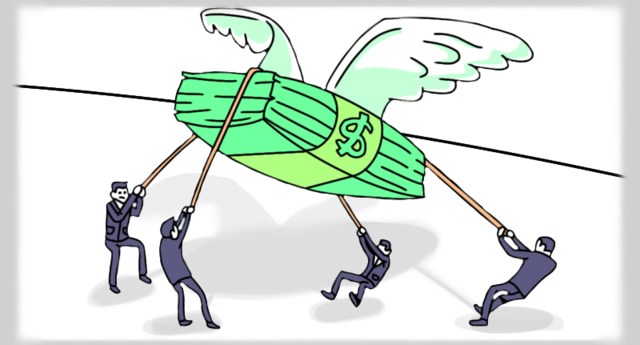 Here's a brief look at four stories that are moving the market this morning.
Stocks Plunge In Early Trading
Stocks are trading decisively downward this morning, led lower by the growth-heavy Nasdaq index, which has plunged more than 3% in the premarket.
Names related to the crypto space were burned especially hard. Bitcoin (BTC) is currently trading lower by 10% this morning, below $24,000. Ethereum (ETH) is currently trading lower by more than 15%, at just $1,245. Along with it, Coinbase (COIN) is down more than 17% in the premarket — more than 80% below its IPO price. Microstrategy is lower by more than 24% this morning, and Riot Blockchain (RIOT) is lower by 14%.
Even the biggest names are suffering. Amazon (AMZN) is down more than 4% in the premarket. Apple (AAPL), Microsoft (MSFT) and Alphabet (GOOGL) are all lower by more than 2% each.
Bearish UOA From Friday's Session Strikes Gold
Friday's session saw a fever pitch in bearish UOA. Pete Najarian revealed three massive examples on CNBC's Halftime Report in the form of put buying on the SPDR S&P ETF Trust (SPY). One trade in particular ($377 strike July puts) cost the trader a total of nearly $20 million dollars.
The bearish UOA didn't stop after Pete's Halftime Report appearance, either. Additional put buying was spotted in the IWM, QQQ, and ARKK ETF's as well as many other names throughout the remainder of the day.
When massive bearish unusual option activity like this strikes over and over again within a short period of time, it indicates that the "smart money" is positioning for a big move to the downside.
And by the looks of this morning's open, they were spot on.

Bracing for the FOMC
This morning's market dive follows Friday's alarming CPI Report which indicated a 40-year inflationary high.
That's bad news for market participants who believed that the economy had reached "peak inflation". A soft CPI print could have led the data-dependent Fed (which will conduct another FOMC later this week on June 14th and 15th) to reel-in its hawkish forecast for rate hikes.
But data-dependency is a double-edged sword. With a headline-worthy inflation report like the one we saw on Friday, many investors now worry that the Fed will be pressured to put the pedal to the metal, and become even more hawkish.
Economists like Mohamed El-Erian have warned that unless the Fed picks up the pace of rate hikes, it won't be able to tame spiraling inflation. As a result, firms like Barclays, Jeffries, and Nomura Holdings Inc have adjusted their outlook to expect 75 basis-point hikes in July and September, rather than 50. In short, this means more expensive money, and lower profit margins for companies with high amounts of debt.
Tesla Plans 3-for-1 Split
On Friday after the close, Tesla unveiled its plan to split its stock yet again. Tesla shares were up more than 2% after hours on the news, but are currently trading down more than 4% in the premarket. In its filing with the SEC, Tesla said that a stock split would "help reset the market price of our common stock so that our employees will have more flexibility in managing their equity." The prominent EV company has also announced a plan to seek approval for a stock dividend.
Roughly two years ago in August of 2020, Tesla issued a 5-for-1 stock split, which helped propel the stock higher throughout the rest of the year.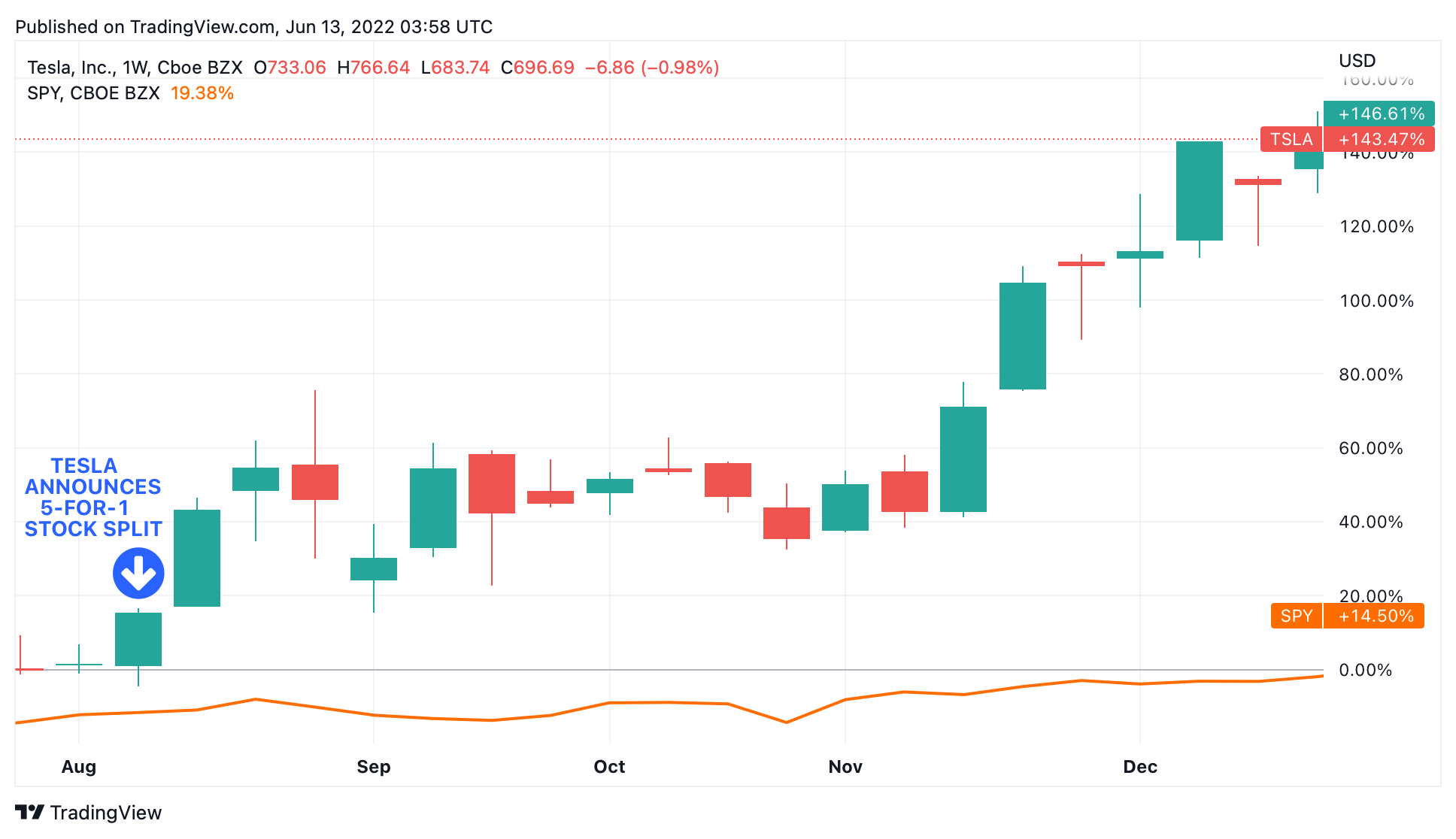 From August 11th 2020 through December 31st 2020, Tesla outperformed the S&P by 128.97%.
Notably, 2020's raging bull market is a far different environment from 2022's bear market, so it remains to be seen whether another split would have the same (or any) effect.
Ready to start trading? Try Unusual Option Activity Essential. Learn how you can follow the "smart money" with a fresh UOA trade idea each week – including technical levels so that you know where to enter and exit!