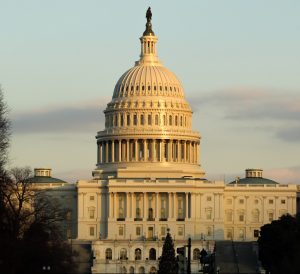 At Market Rebellion, we believe in using unusual options activity to follow the "smart money". Typically, that's referring to big financial institutions. But sometimes it means people who have genuine insider knowledge; access to information that the public doesn't have. That even includes government officials. And today, we're taking a look at one individual in particular who's garnering plenty of attention with her trades: Nancy Pelosi.
In 2007, Nancy Pelosi became the first woman to be elected speaker of the house. The wife of a venture capitalist, Pelosi has seen the spotlight lately for her frequent multi-million dollar options trades. 
Just last week, after disclosing large options purchases in Google, Roblox, Micron, Disney, and Salesforce, she rebuked a reporter who asked, "Do you think federal lawmakers should be banned from trading stocks while in office?" Nancy replied, "No. This is a free market." and quickly moved on to the next question. Behind that short answer is a long history of options predictions; bold prophecies that have repeatedly paid off.
QUICK LOOK:
First woman to be elected speaker of the house, and receives a

salary

of $190,330 per year

Net worth

is estimated at $120 million dollars

Nancy Pelosi's

trade volume

has topped $54 million dollars as of January 2022

Nancy Pelosi has

invested

in

companies

that would directly benefit from

legislation

she voted for 

The House Ethics Committee is investigating her investments and possible conflicts of interest

There are no federal laws against members of Congress profiting off of insider trading
$CRM $DIS $RBLX $GOOGL & $MU all green in premarket trading pic.twitter.com/mb3RRMBoUu

— Market Rebellion (@MarketRebels) January 3, 2022
So with that in mind, let's take a look at Nancy Pelosi's recent trades, and how they're working out.
Nancy Pelosi's Profitable Predictions, and Unusual Options Activity
No stranger to high-risk investments, Nancy's purchases have almost always been in the form of options. At Market Rebellion, we know that it's important to pay attention to UOA. These sorts of block option trades can give us clues on potential upcoming stock movements. When we look at Pelosi's trade history, it's easy to see that in action. 
In February of 2020, prior to congress introducing legislation to mandate national covid lockdowns, Nancy Pelosi purchased a swath of options in companies that would benefit from a work-from-home environment. That purchase included: 
Notably, all of the above investments became massively profitable. Later on in the same year (December of 2020), just before President Biden would unveil an initiative to give credits to many electric vehicle companies, Pelosi purchased 25 $500 strike Tesla call options expiring in March of 2022. Bought for roughly $750,000, this investment is now worth over $1.61 million. In the same purchase, Pelosi picked up another basket of Microsoft call options. This came two weeks before the US Army would sign a $22 billion dollar contract with Microsoft for their Hololens product. On the sell-side, husband Paul Pelosi sold a $5,000,000 position in Facebook and other tech giants in the week prior to the House Judiciary Committee voting to press big tech with anti-trust regulations. 
Congressional Trading is Not a Partisan, or a Pelosi-Specific Issue
While this article has mostly focused on Nancy's trades, it's important to note that this is not a Pelosi-specific issue. More than 50 members of congress were found to have violated the STOCK Act — a measure created to set specific rules about congressional trading. 
It's also important to note that this entire issue is not partisan. Of those 52 members who violated the STOCK Act, 22 were Democrats and 30 were Republicans — a pretty even spread. 
Amongst those violations include several dubious trades. For instance, shortly before the sweeping covid lockdowns became formal legislation, Republican senator Richard Burr sold more than half of his entire stock portfolio. During the same time, wife of Republican congress member Rand Paul purchased a heaping quantity of shares in Gilead Sciences, a company that was working on covid-therapeutics. Notably, this was the Paul family's first stock purchase in over a decade.
The Opposition to Congressional Trading Is Not a Partisan Issue, Either
Politicians from both sides of the aisle have voiced concern about the issue of lawmakers trading stocks while in office. For instance, Alexandria Ocasio Cortez, a proud progressive representative from New York and member of Nancy's own party recently spoke out against Pelosi's stance when she said, "We write major policy and have access to sensitive information." She would later double down on her position with a series of Tweets.
There is no reason members of Congress should hold and trade individual stock when we write major policy and have access to sensitive information.

There are many ways members can invest w/o creating actual or appeared conflict of interest,like thrift savings plans or index funds https://t.co/VK4Pgx8AgI

— Alexandria Ocasio-Cortez (@AOC) December 18, 2021
AOC is not alone in her opposition to congressional stock trading. SEC Chair Gary Gensler has also joined the chorus of opposition to congressional trading. Whilst arguing that Exchange Act Rule 10b5-1 doesn't go far enough to curb insider trading, the SEC chair said "The core issue is that these insiders regularly have material information that the public doesn't have. So how can they sell and buy stock in a way that's fair to the marketplace?" Gensler, a democrat himself, has worked in the past with many high profile democrats. Gensler has served as a campaign consultant to President Obama as well as multiple of Hillary Clinton's presidential campaigns. 
On the other side of the aisle, Republican congressmen Chip Roy and Scott Perry have put their support behind a bipartisan bill that would force lawmakers to place the whole of their assets in a blind trust whilst in office. Clearly, this is an issue of ethics, not partisanship.
The Bottom Line
It's worth asking yourself, "If Nancy Pelosi knew of an impending piece of legislation that would affect a particular stock or the entire market, would she trade on it?" If you think she would, then Nancy is a prime example of what "Smart Money" looks like. Whether it's 'morally just' for someone who makes the rules to be allowed to bet on the results of those rules is irrelevant. We're searching for an edge. We're mining information in an attempt to make money off the backs of the Wall Street elites — no matter who they are.