Friday Morning Rebel Brief
Good morning Rebels! It's Friday — the home of 0DTE options and work days that feel longer than they should. And if your work day is feeling long, the country of Japan has an invention for you!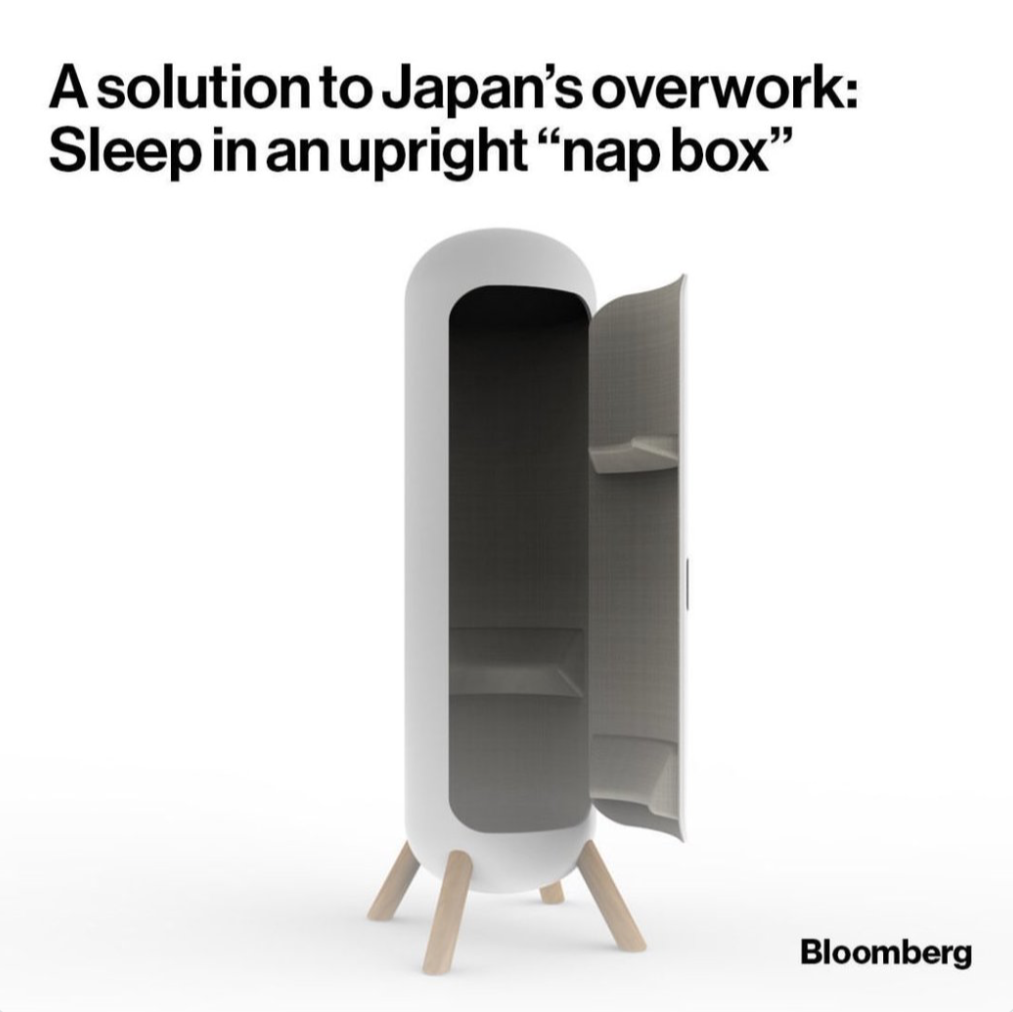 Source: Hell Bloomberg
And if you're thinking about hopping into your nap box, you'd best wait until market close, because there's plenty of news and data for you to trade today. Better-than-expected retail sales has all three indices trading higher today, and one congressional trader is making new moves in the chip space. Let's get right into it.
Nancy Pelosi Makes New Trades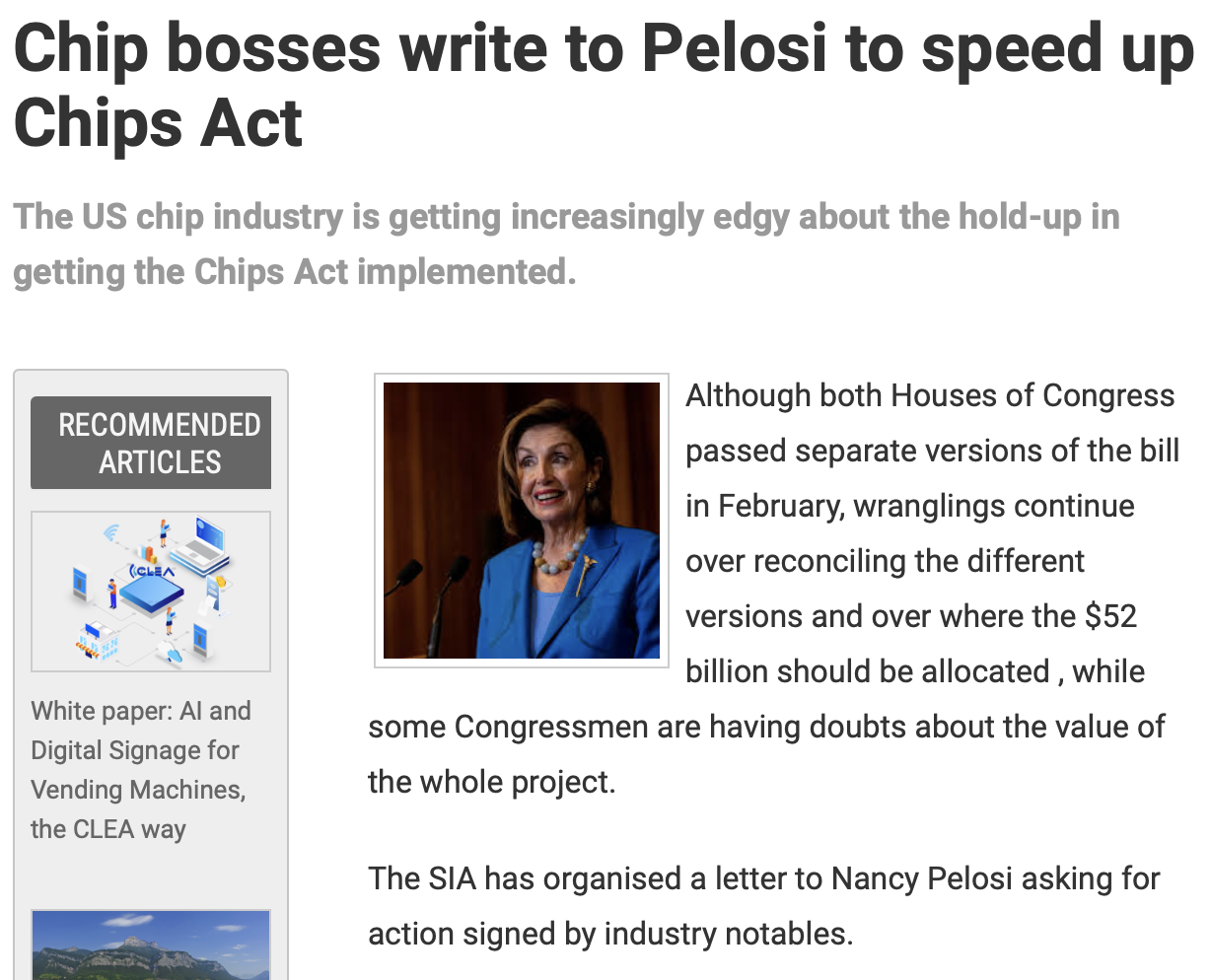 "We are a free market economy." – Nancy Pelosi. Source: Electronic News Weekly
Nancy Pelosi isn't an analyst, but she is the exact type of trader we're talking about when we say things like "follow the smart money" — someone with a lot of cash who maybe, might know something we don't. Not to pat her on the back, but she has a great track record when it comes to option trading.
The first set of moves came roughly one month ago, on the June 17th expiration date of a set of deep-ITM call options in Nvidia (NVDA), Apple (AAPL), and Visa shares. 
Here are Pelosi's most recent trades in a nutshell:
Nancy Pelosi sold 50 $100 strike Apple (AAPL) call options for somewhere in the neighborhood of $150,000. These were originally LEAPS, bought in May of 2021, offering a more favorable long-term capital gains tax.
Nancy Pelosi exercised 200 $100 strike Nvidia (NVDA) call options, originally bought as LEAPS on June 3rd of last year. This means she purchased 20,000 shares of Nvidia at $100 each, ringing the register at a trade price of $2M (minus the value of the options at the time of exercise).
Nancy Pelosi also sold 10,000 shares of Visa (V) for roughly $1.95M.
Is that notable? She's ditching some Apple (she still has some Apple calls at other expirations) and some Visa, but holding onto Nvidia (this isn't all of her Nvidia position, either)? Maybe, but it's more notable when you consider that Pelosi is currently pushing a $50B "Chips Plus" bill.
Nancy Pelosi just disclosed a $5M stake in Nvidia.

Now, she wants to invest $50B in a "chips plus" bill.

I'm sure there is absolutely zero correlation here. pic.twitter.com/LcadaRBNUo

— Chris Bakke (@ChrisJBakke) July 14, 2022
Absolutely zero correlation here. Good time for a UOA ad?

Wells Fargo Beats EPS, Misses Revenue, Stock Falls
The numbers:
EPS Beat of $0.82 vs $0.80 expected.
Revenue Miss of $17.03B vs $17.53B expected.
Wells profit was down nearly 50% compared to a year earlier, with $3.12B vs $6.04B the year prior. In the short term, Wells CEO Charlie Scharf said he expected credit losses to increase. However, in the longer term, Scharf sounded optimistic, citing tailwinds like declining expenses and rising rates.
Wells Fargo (WFC) is currently down half a percent in the premarket — claiming back early losses of up to 3%.
BlackRock Misses EPS, Meets Revenue
The numbers:
EPS Miss of $7.36 vs $8.02 expected.
Revenue In-Line, $4.53B vs $4.53B expected.
BlackRock's EPS fell quarter-over-quarter ($7.36 in Q2 vs $9.52 in Q1) as did its revenue ($4.53B vs $4.70B). Total AUM also fell in comparison to March 31st of 2022 — from $9.57T to $8.49T, though the company did receive more total quarterly inflows this quarter than last ($90B vs $86B). On the conference call, CEO Larry Fink called this period the "worst start to the year for both stocks and bonds in half a century".
BlackRock (BLK) is currently trading flat on the news.
Citigroup Bucks the Bank Trend: Stock Up 5%
The numbers:
EPS Beat of $2.19 vs $1.68 expected.
Revenue Beat of $19.64B vs $18.22B expected.
That's more than a billion (more than 11%!) in unexpected revenue this quarter! CEO Jane Fraser said that despite the "challenging macro environment" Citigroup's high liquidity, credit quality, and reserve levels leave the bank in a "strong position" to weather the storm. Today's price action is a reprieve from the painful selloff that has previously plagued Citi, which just hit a 52-week low on Thursday.
Citigroup (C) is currently trading more than 5% higher on the news.
Ready to start trading? Try Unusual Option Activity Essential. Learn how you can follow the "smart money" with a fresh UOA trade idea each week – including technical levels so that you know where to enter and exit!
UNH Beats on the Top and Bottom Line, Raises Forecast
The numbers:
EPS Beat of $5.57 vs $5.21 expected.
Revenue Beat of $80.33B vs $79.68B expected.
The hefty Dow Jones component also raised EPS guidance to $21.40-$21.90 from $21.20-$21.70. Recessionary worries leave stocks in the healthcare sector in a particularly powerful position on defense — healthcare is largely unaffected by issues like rising and declining rates, economic strength, and recession.
United Healthcare (UNH) is currently trading more than 3% higher on the news.
Activist Interest in Pinterest
Activist investor Elliot Management has disclosed a stake of more than 9% in the previously high-flying social media stock, Pinterest (PINS). As a result, shares of Pinterest are currently up more than 14% in the premarket.
For more quick takes on this morning's market-moving news, check out 60 Seconds With Jon Najarian!