Good morning Rebels! Who is it good for? Bulls, for one. The S&P is coming off of its third positive week in a row, something it hasn't been able to do much of over the past several months.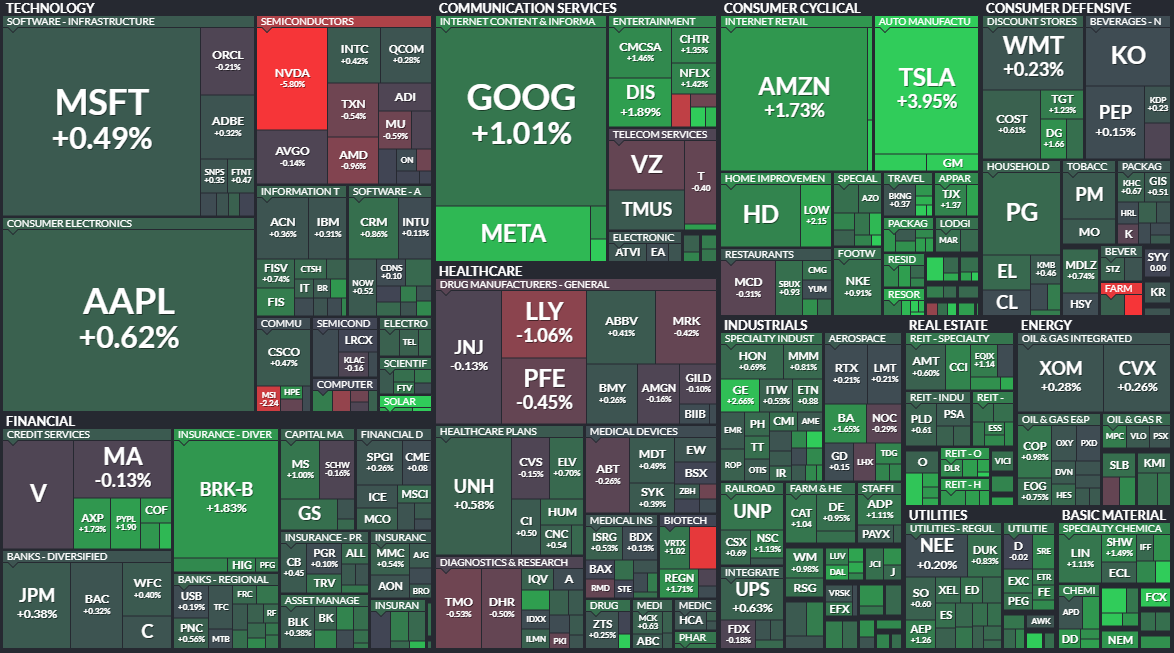 Source: FinViz
And for two, it's a good week for Senate democrats. They've been working to pass a massive bill that will tax buybacks, tax businesses, and add funding to the IRS so that they can audit the middle class enforce those taxes. As you can imagine, they're thrilled. 
But let's talk about who isn't thrilled:
The Palantir Earnings Plunge

PLTR EPS: -$0.01 vs +$0.03 Expected
PLTR Revenue: $473M vs $471.3M Expected
Shares of the data analytics software company dropped more than 14% this morning after it reported negative EPS. (compared to the positive EPS it expected) This, despite significant year-over-year growth:
Revenue growth: +26%

Commercial revenue growth: 46%

Commercial customer count: 34 —> 119, +250%
CEO Alex Karp remained optimistic about the future of the company, stating, 
"We are working towards a future where all large institutions in the United States and its allies abroad are running significant segments of their operations […] on Palantir."
If only Palantir's stock was as positive as CEO Alex Karp is.
Signify Health (SGFY) x CVS Health (CVS): It's Acquisition Season

Shares of Signify Healthy (SGFY) are soaring more than 15% this morning (it's like they're trying to make up for Palantir's drop!) on news that CVS is planning to acquire the company, according to The Wall Street Journal. Signify Health's core business is providing an all-in-one healthcare platform that manages payments and can assist patients from the beginning to the end of their journey – from diagnosis, to treatment, to recovery, and onward. The move would help CVS to improve its in-home health services. Shares of CVS health are up a modesty 0.50%.

Global Blood Therapeutics (GBT) x Pfizer (PFE): Acquisition Season Part 2

When Nvidia wanted to acquire ARM, everyone threw a fit. Meanwhile Pfizer is on its fourth major multi-billion dollar acquisition since December of 2021. Global Blood Therapeutics (GBT), the creator of several blood disorder treatments will officially be acquired by Pfizer (PFE) for $5.4B, or $68.50 per share, in an all-cash deal. Global Blood Therapeutics is up 4.5% this morning, but don't let that modest gain fool you – shares of GBT have been on a wild ride over the past week. Between Thursday and Friday of last week, Global Blood Therapeutics shares rose more than 88%.
Baidu Achieves Tesla's Dream: Driverless Taxi Apprval in Two Cities

What could go wrong?
Shares of Baidu (BIDU) are trading higher by more than a percent this morning on news that the China-based search engine company has received approval from the Chinese government to operate driverless taxis in two Chinese cities. This is the first time such an approval has been gained in China, and is something that Tesla CEO Elon Musk expressed he sees in Tesla's future. It'll be important to watch for successes and failures of this software, as this will likely have an impact (positively or negatively) on Tesla's ability to receive the same approval, both abroad and within China.
Ready to start trading the technicals? Try Rebel Weekly. Ride the waves of market momentum with two actionable trade ideas designed to capture technical break outs and break downs — delivered to your inbox every week.
Earnings To Watch, August 8-12: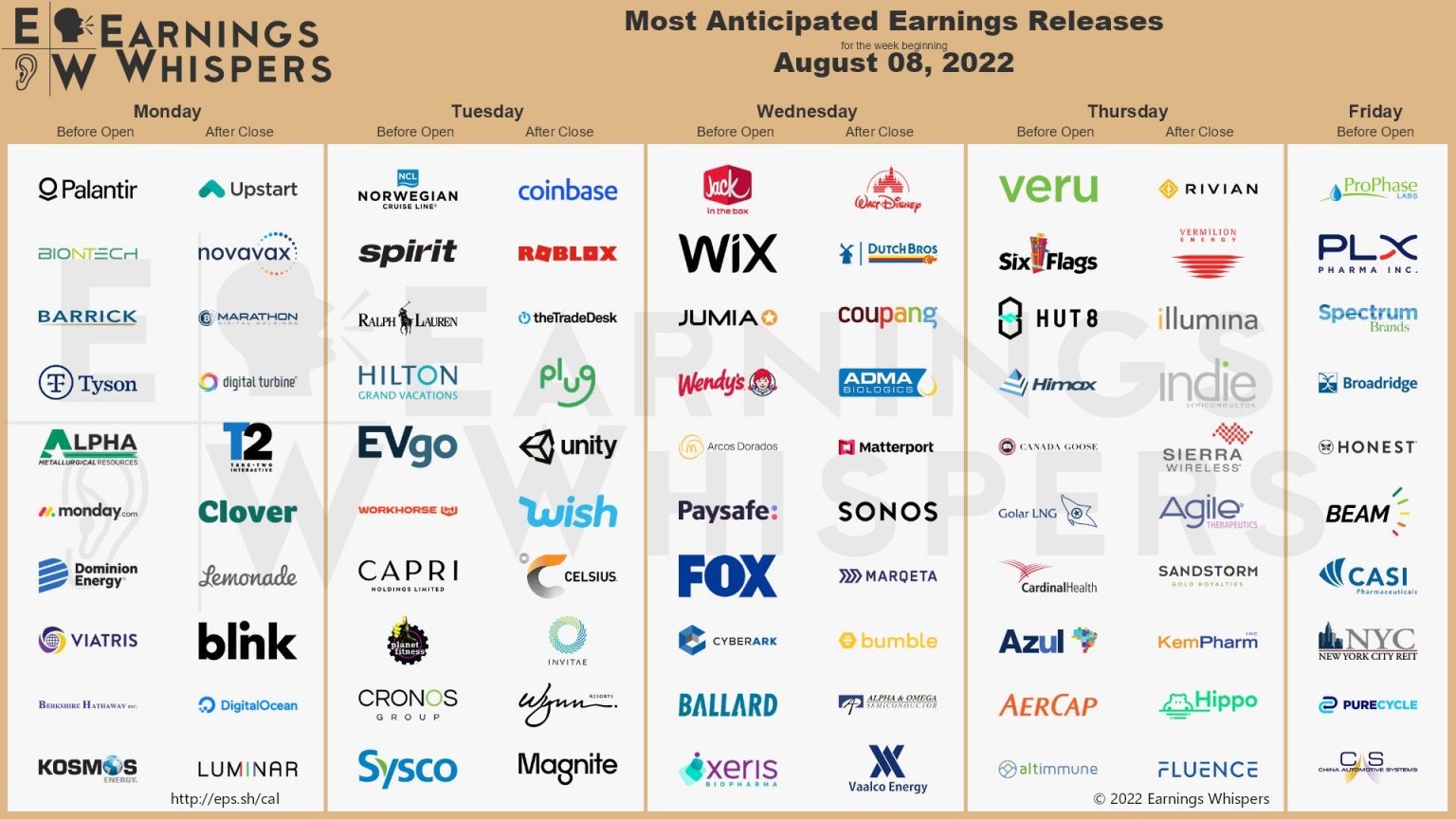 For more quick takes on this morning's market-moving news, check out 60 Seconds With Jon Najarian!
(1) Jon Najarian on Twitter: "60 Seconds $GBT $PLTR $SGFY $FSLR $RUN $EMR 🕐1pm EST Rebel's Edge with @petenajarian more @MarketRebels 🏴‍☠️ https://t.co/5ZShgqB8KM" / Twitter