Good morning Rebels! The indices are down this morning, led by the tech-heavy Nasdaq (-0.81%).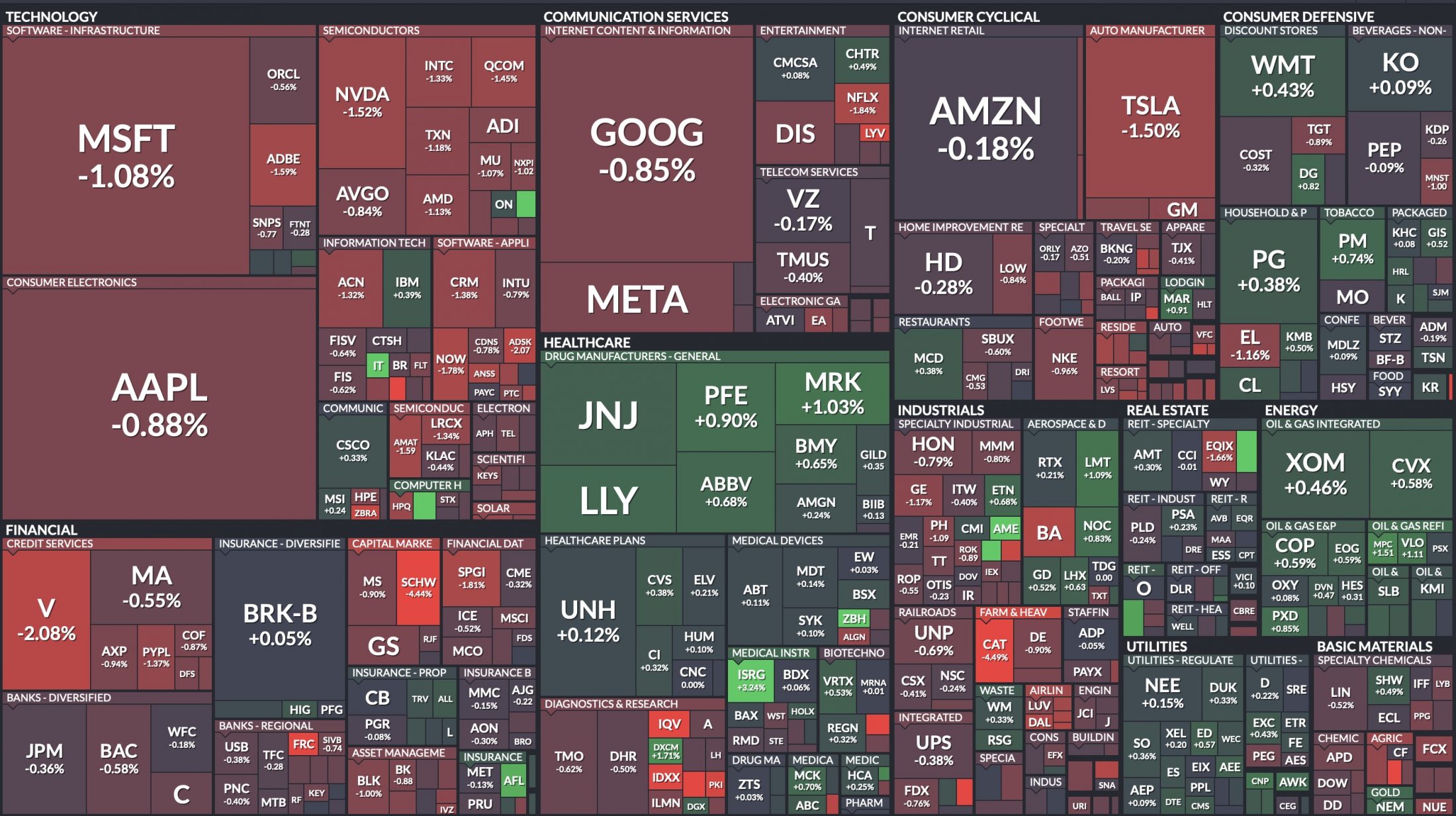 However, nobody told these earnings movers. Yesterday, we questioned how forgiving the market would be this week toward companies that didn't report stellar earnings. 
The market is gearing up for another busy week of earnings this week. It'll be interesting from a sentiment perspective to see if the market is as forgiving to earnings reports from stocks like $PINS, $PYPL, and $DDOG as it was to $MSFT, $GOOGL and $AMZN.https://t.co/K9NcIpptgK

— Market Rebellion (@MarketRebels) August 1, 2022
Today (and yesterday afternoon), Pinterest and Uber earnings gave us our answer — with a twist. Because while Pinterest and Uber reported lackluster earnings and soared, stocks like Caterpillar (CAT), Mosaic (MOS) and JetBlue (JBLUE) are getting punished. Earnings are a great way to read the sentiment of the market. The last two quarters giant, 20-30% dives in mega cap tech stocks over not-that-bad earnings foreshadowed a market that was ready to sell growth at a moment's notice. This earnings season… seems like the opposite. Perhaps all of the strategists clamoring for "value over growth" have created an imbalance. It makes sense.
Pinterest Q2 Revenue: $666M vs $660M Expected
Pinterest Q2 Earnings Per Share: $0.11 vs $0.17 Expected
Pinterest monthly active users: 433M, -5% YoY vs 429 Expected

Despite missing on EPS, decelerating user growth and an EPS miss, Pinterest is up 18% in the premarket hours, trading at just under $24.00 per share. But even with that huge gain, shares of Pinterest will still be down more than 70% from its all-time-high. This may be due in part to activist investor Elliot taking an even larger stake in the company than it did before — Elliot is now the largest stakeholder in the company. Uber has a similar story.
Uber Q2 Revenue: $8.07B vs $7.35B Expected
Uber Q2 Earnings Per Share: -$1.33 vs -$0.25 Expected
Uber Q2 total trips: 1.87B, +24% YoY vs 1.88B Expected

Translation: A massive, $2.6B loss for the ridesharing company that was much larger than expected. Total trips that were in line with expectations. And a small glimmer of hope in revenue, like Pinterest. The result: Uber shares are up 13.21% in the premarket, trading at $27.84. And just like Pinterest, that impressive gain still leaves shares of Uber more than 54% off its all-time-high. 
In both cases, Uber and Pinterest seemed primed to surge on any earnings that were not "Roku-level bad". 

Source: Google News
But this isn't an "everything rally" story. Because value stocks that have been outperforming on a broad basis for several months aren't coming along for this ride on the positive-sentiment train. Intel's earnings last week are a representation of that. And Caterpillar's earnings this morning are solidifying the trend
Caterpillar Q2 Revenue: $14.25B vs $14.39B Expected
Caterpillar Q2 Earnings Per Share: $3.18 vs $3.02 Expected

That's up from a first quarter profit of $2.87 per share, and a first quarter revenue of $12.9B. Despite the slim revenue miss, these earnings are objectively better than Uber and Pinterest's this quarter. So why are shares of Caterpillar falling 4% in the premarket? It's likely because Caterpillar has been the yin to Pinterest and Uber's yang all year. While Pinterest is down 65% year over year, shares of Caterpillar are down just 5% year over year — outperforming the S&P 500.
The bar has been set so much lower for growth stocks which many have equated to the sort of stocks that soared during the dot-com bubble — unprofitable companies that would soon cease to exist. As investors are forced to grapple with the possibility of a recession, maybe they're changing their mind about how to value growth. 
Next On Deck: AMD, PYPL, SOFI, ABNB, SBUX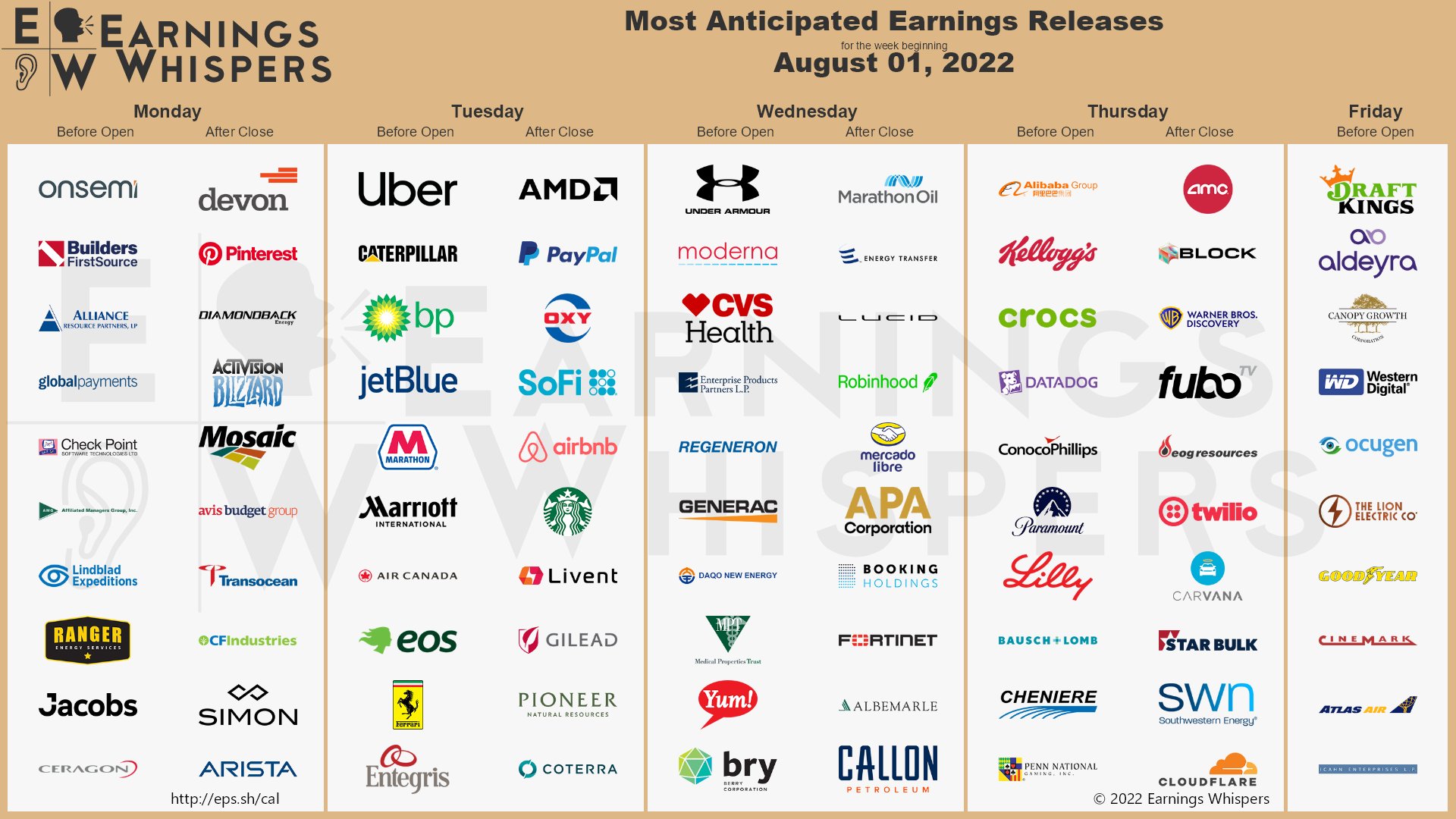 Source: Earnings Whispers

For more quick takes on this morning's market-moving news, check out 60 Seconds With Jon Najarian!
https://twitter.com/jonnajarian/status/1554449901777571842