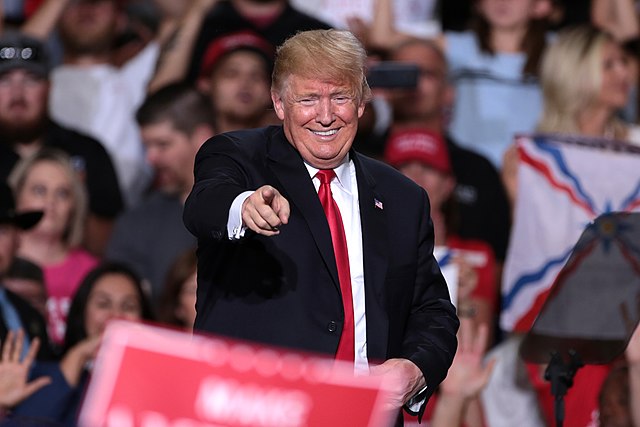 Shareholders of the small-cap software development firm Phunware ($PHUN) are having a lot of fun on what's been a supremely volatile day of trading.
As of yesterday's close, $PHUN was trading for a mere $1.53 per share. But last night the stock took off in sympathy to the social media hype surrounding the latest news on Trump Media's deal with Digital World Acquisition Corp. ($DWAC).
At writing, $PHUN is well off its high of the day of $24.03. But it's still up over 500% on the day at $10.35 apiece despite multiple trading halts due to volatility.
What's driving the $PHUN rally?
The social media rumor mill began spinning after this post was made by the user Radio Silent Play on Twitter, connecting $PHUN with Trump Media.
$PHUN Trump News: Donald Trump reelection app gets boost with Phunware partnership

Remarks : $PHUN "Yuge" News:

Comment Like and share if you see the ties and sympathy to $DWAC https://t.co/rhYj6zRIyK

— Radio Silent (@RadioSilentplay) October 21, 2021
From there, the tweet started spreading like wildfire alongside articles from April and May of 2020 that link Phunware to "Team Trump", an app released by the 2020 Trump Campaign.
Other Twitter users have called the veracity of the connection into question. Some users even contacted Phunware's investor relations team to ask for confirmation of the partnership. Phunware responded, but did not confirm or deny their involvement.
Turning dreams into memes
The rumors are taking $DWAC and $PHUN into meme territory as Digital World Acquisition Corp soars for its second day in a row following the announced partnership with Donald Trump to form Truth Social.
In a release provided Wednesday, Trump said his new app will feature "'non-woke' entertainment programming, news, podcasts, and more," and that Truth Social seeks to "fight back against Big Tech."
The bottom line
There's a lot of information still up in the air for investors in both of these Trump-linked stocks. Digital World Acquisition Corp has not yet released a prospectus or any sort of detailed business plan for Truth Social. Phunware has not confirmed its involvement with the app at all.
As the days unfold, investors will be watching to see how much of the price action has been driven by momentum traders, and how many are buying because they are fans of the Trump brand.
All we do know is that anyone who went to sleep last night a holder of either $DWAC or $PHUN awoke today with a nice surprise.
Interested in learning how you can use the power of unusual options activity to conquer the market? Click here to download our Insider's Guide to Trading UOA.