Good morning Rebels, and happy Friday! The indices initially fell on the back of poor earnings in social media company Snapchat, however markets have recovered much of their overnight lows after positive earnings and upbeat guidance from American Express.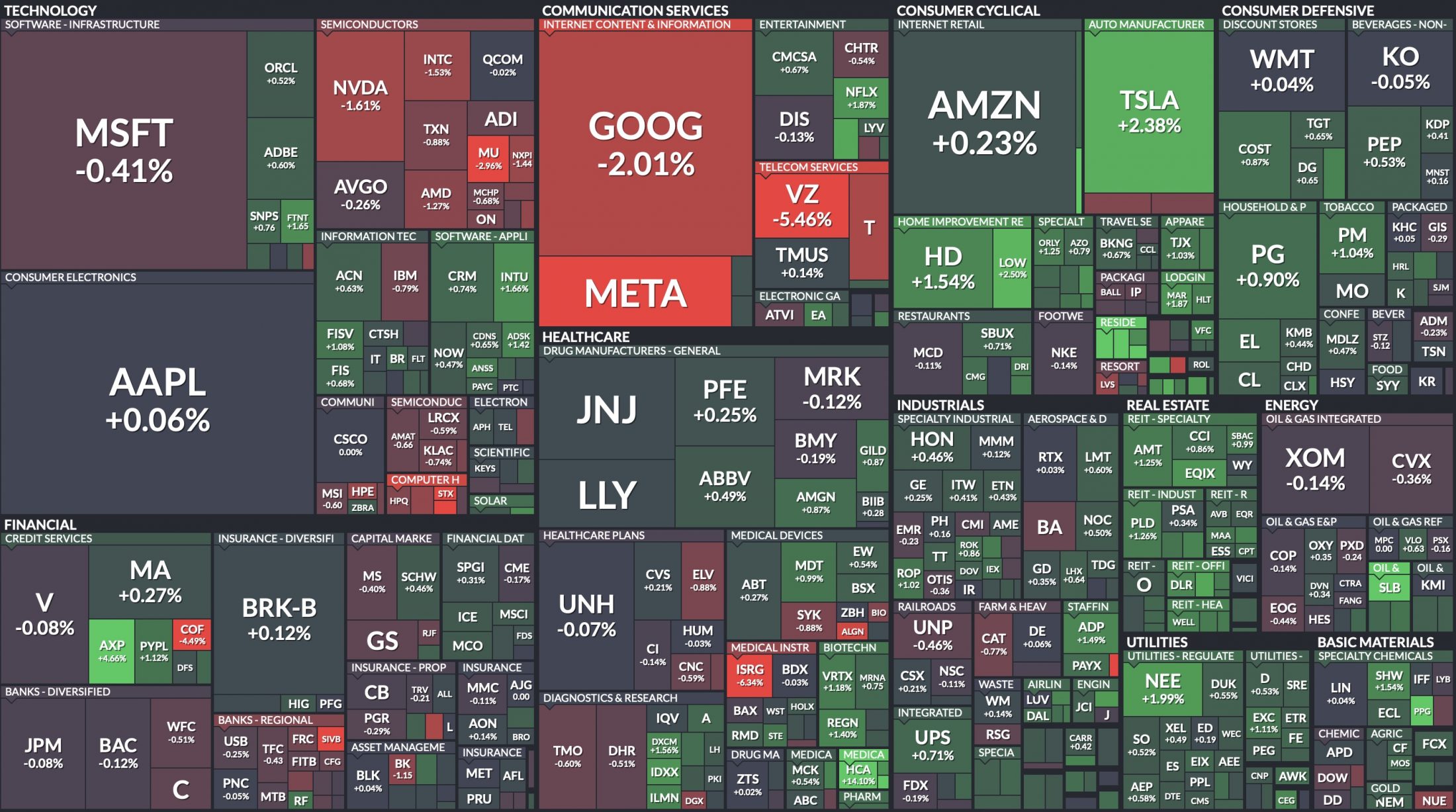 If you don't look at the communications sector then things seem fine! Source: FinViz
Let's get into it, with the biggest story of the morning by far.
SNAP reported earnings Thursday afternoon. Let's sum up the result: 
SNAP Earnings for Q2 Miss on Top and Bottom Line
Revenue: $1.11B v $1.14B Expected
EPS: -$0.02 v -$0.01 Expected
Q3 Guidance: Not Given
Or in other words…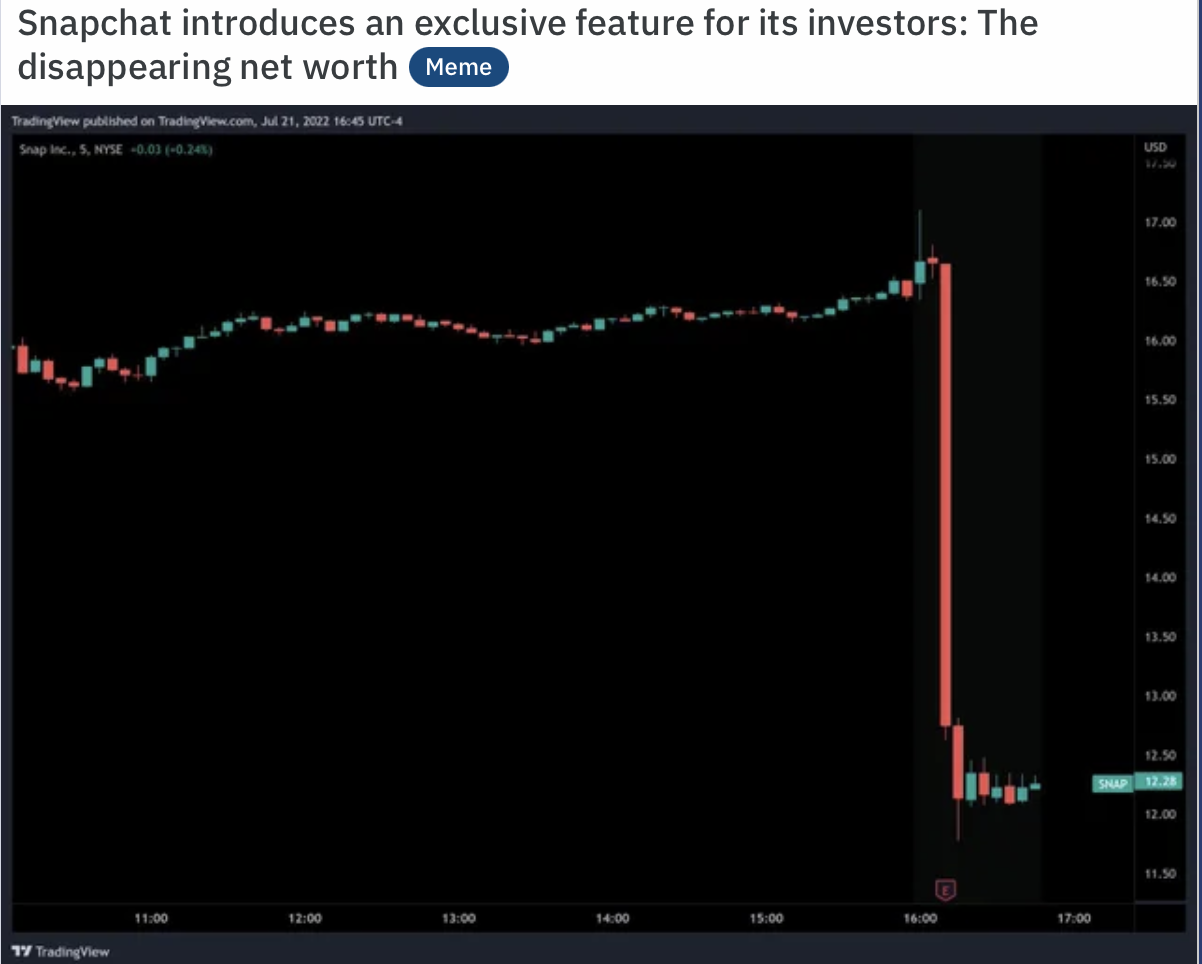 It's true. SNAP is currently down more than 32% overnight, and investors are not happy. February of last year, SNAP was seen as a growth powerhouse. Lofty projections led Snapchat shares to run from a pandemic low of $10 all the way above $80 in late 2021.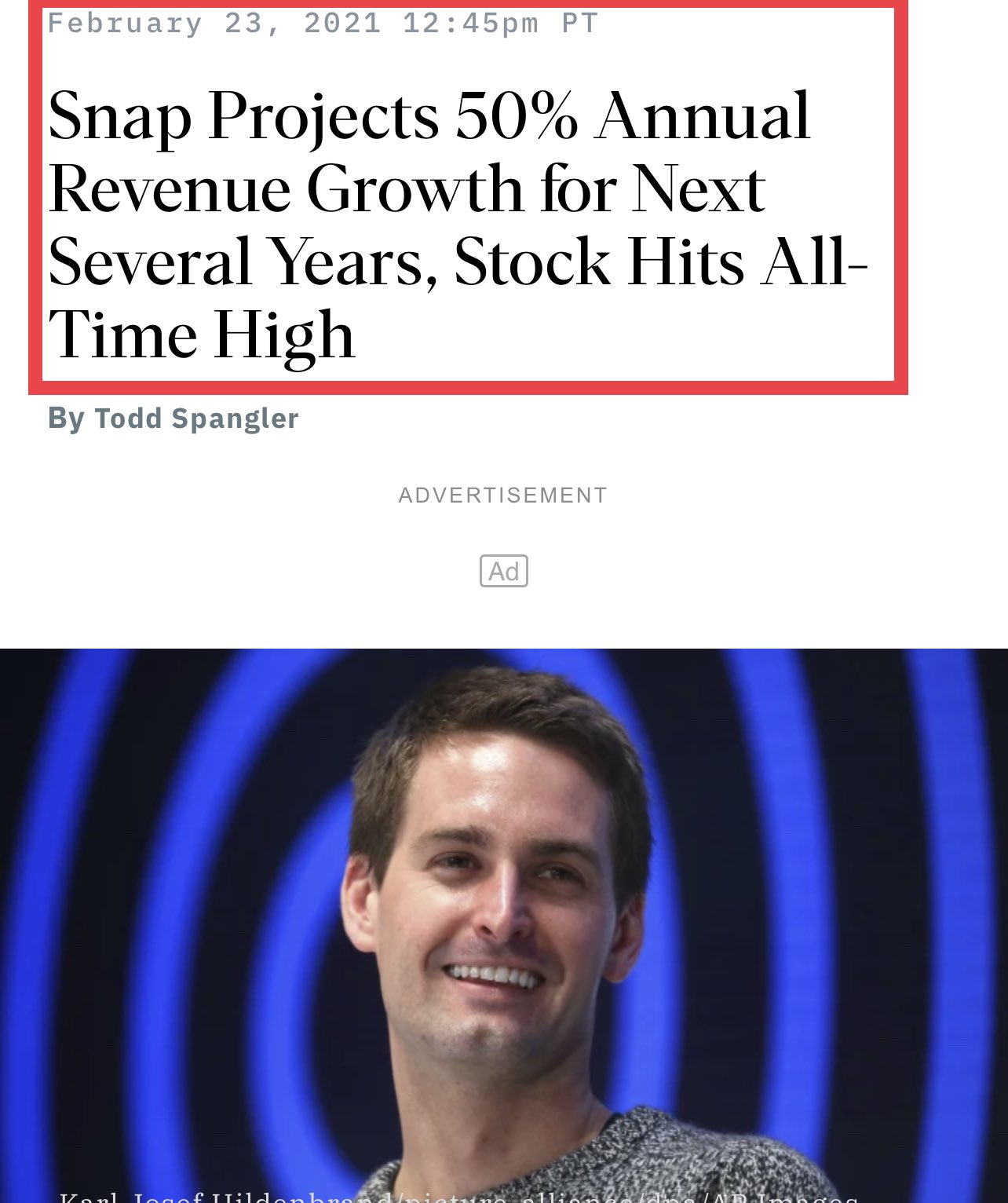 However, the previously high-flying tech stock has fallen from an ATH of $83.34 in September, to just $11.08 at the time of writing — nearly a round trip to it's pandemic price. And while investors are not happy with that result, some bearish traders certainly are.

Like this trader who deployed a ratio spread in the name — a combination of 3,000 put debit spreads between the $8 and $6 strike expiring in October, and an additional sale of 6,000 short puts at the $6 dollar strike, which now that earnings have passed and IV crush will have taken place in far OTM options, will likely be far enough out of the money to collect a premium. 
Ready to start trading? Try Unusual Option Activity Essential. Learn how you can follow the "smart money" with a fresh UOA trade idea each week – including technical levels so that you know where to enter and exit!
SNAP's result was a warning shot to social media companies who have yet to report.

Social media stocks and companies that rely heavily on ad revenue like Meta Platforms (META, -5.39%), Pinterest (PINS, -7.78%), Alphabet (GOOGL, -2.71%) and more fell sharply on the news, dragging down the Nasdaq overnight.
However upbeat earnings from American Express may have helped the market to pare back some of those losses.
Additional Earnings Reports From Friday Morning, July 22nd
Q2 Twitter Earnings: A Top and Bottom Line Miss
Revenue: $1.18B v $1.32B Expected
EPS: -$0.08 v $0.15 Expected
Twitter (TWTR) is trading lower by (_), however the damage here isn't at the same level as META and PINS — likely because Twitter's price is potentially anchored to the Elon Musk buyout, the result of which will be determined in court this October.
Q2 Verizon Earnings: A Top Line Beat, a Bottom Line Miss
Revenue: $33.8B v $33.7B Expected
EPS: $1.31 v $1.34 Expected
Shares of Verizon (VZ) are trading (_) on the news. These results run counter to competitor yesterday's AT&T Earnings (T), where the company reported their best quarterly result in years.
Q2 American Express Earnings: A Hefty Top and Bottom Line Beat
Revenue: $13.4B v $12.4B Expected
EPS: $2.57 v $2.37 Expected

For more quick takes on this morning's market-moving news, check out 60 Seconds With Jon Najarian!