Stocks are sliding this morning after a powerful rally into yesterday's close on the back of the Fed's largest rate hike since 1994. Here's a look at what's moving the market today.
FOMC Aftermath: Goldman Says More Downside to Come From Here
John Flood of Goldman Sachs released a note after Wednesday's close which indicated that more pain was ahead for the market.
"My gut feeling is that after this FOMC squeeze the market wants to take another leg lower."
This is from a note titled, "75bps for the first time since 1994". Based on this morning's opening, he looks right. But his prediction isn't just about today. It's about the next major piece of economic news. John asks the reader to think about what happens to the market if the next GDP print comes up short, and it's indicated that the US economy has entered a recession.
And speaking of GDP…
Atlanta Fed's GDP Model Slips to Zero Growth: Recession Incoming?
A recession is defined as two back-to-back quarters of negative GDP growth. The US economy already experienced negative growth in 2022 Q1, with GDP declining at a rate of -1.4%. The Atlanta Fed's GDPNow model is now indicating that Q2 is dangerously close to being the second negative quarter in a row.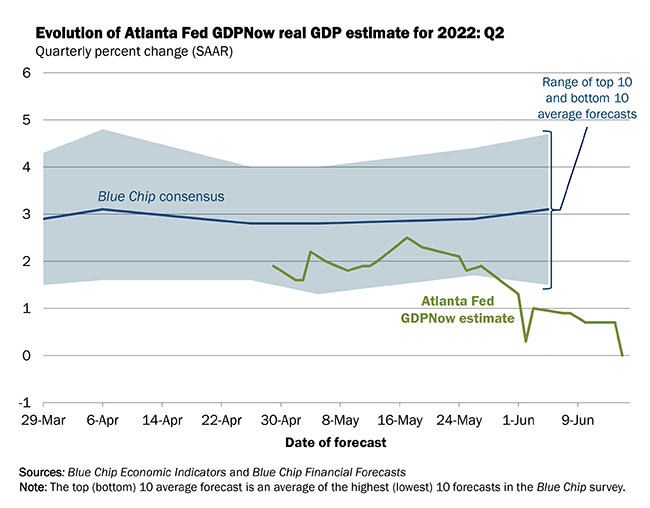 Hey Wall Street Bets, what do you think about the GDP news?
Never change, WSB.
More: Seen on Wall Street Bets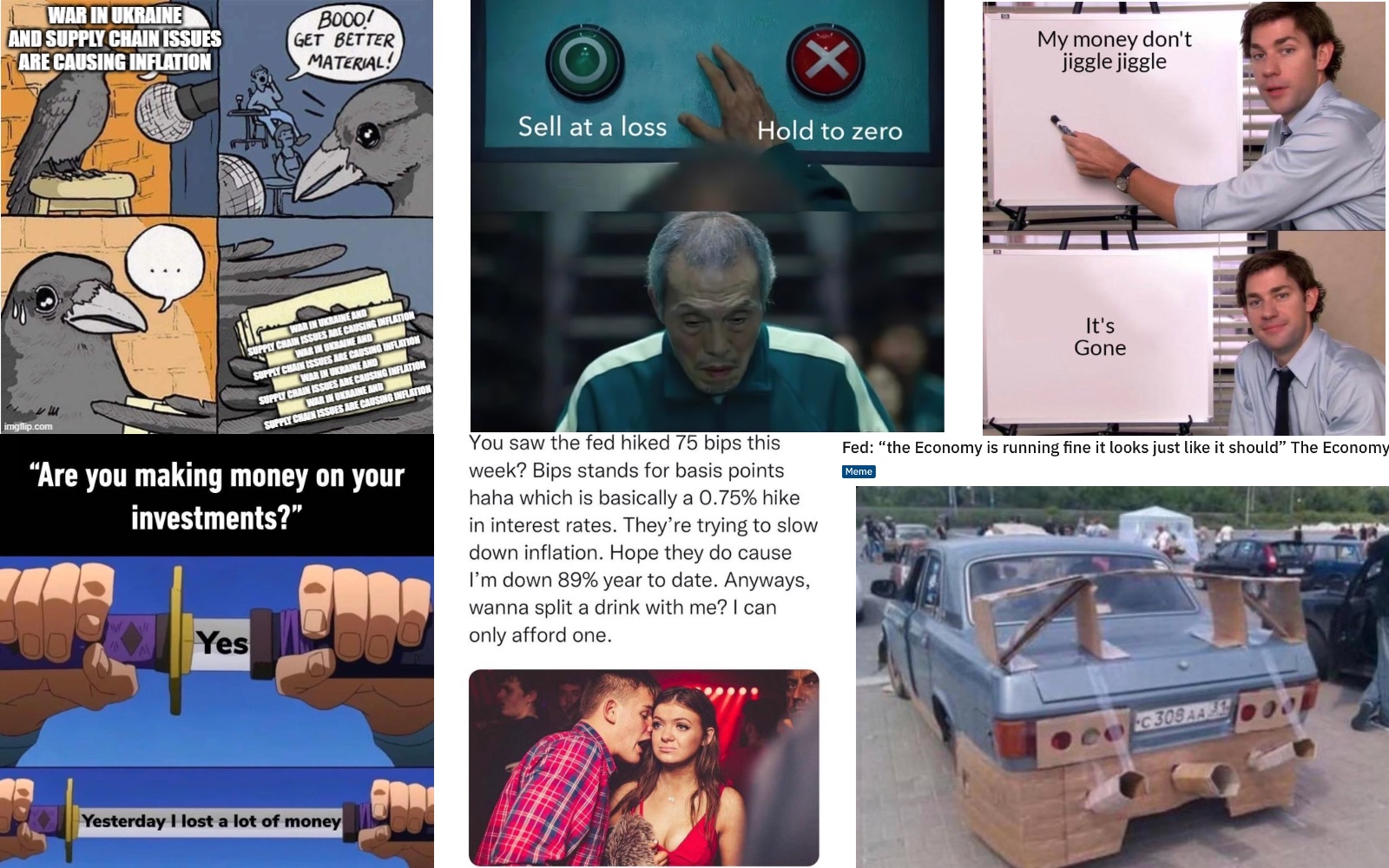 Three Charts to Start Your Morning
"Share of Income Needed To Cover House Costs" — Fed Reserve Bank of Atlanta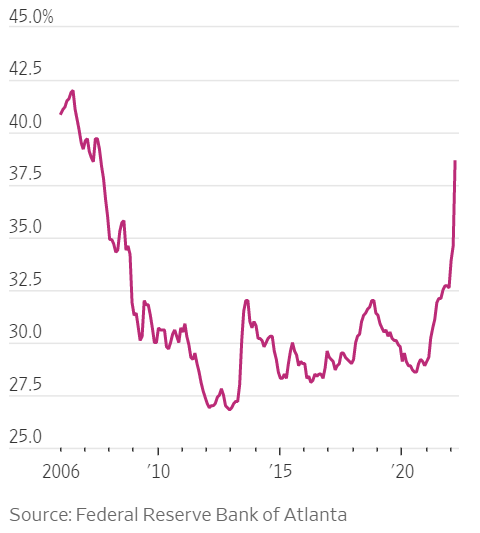 US Retail Sales Decline -0.3% Against +0.1% Expectation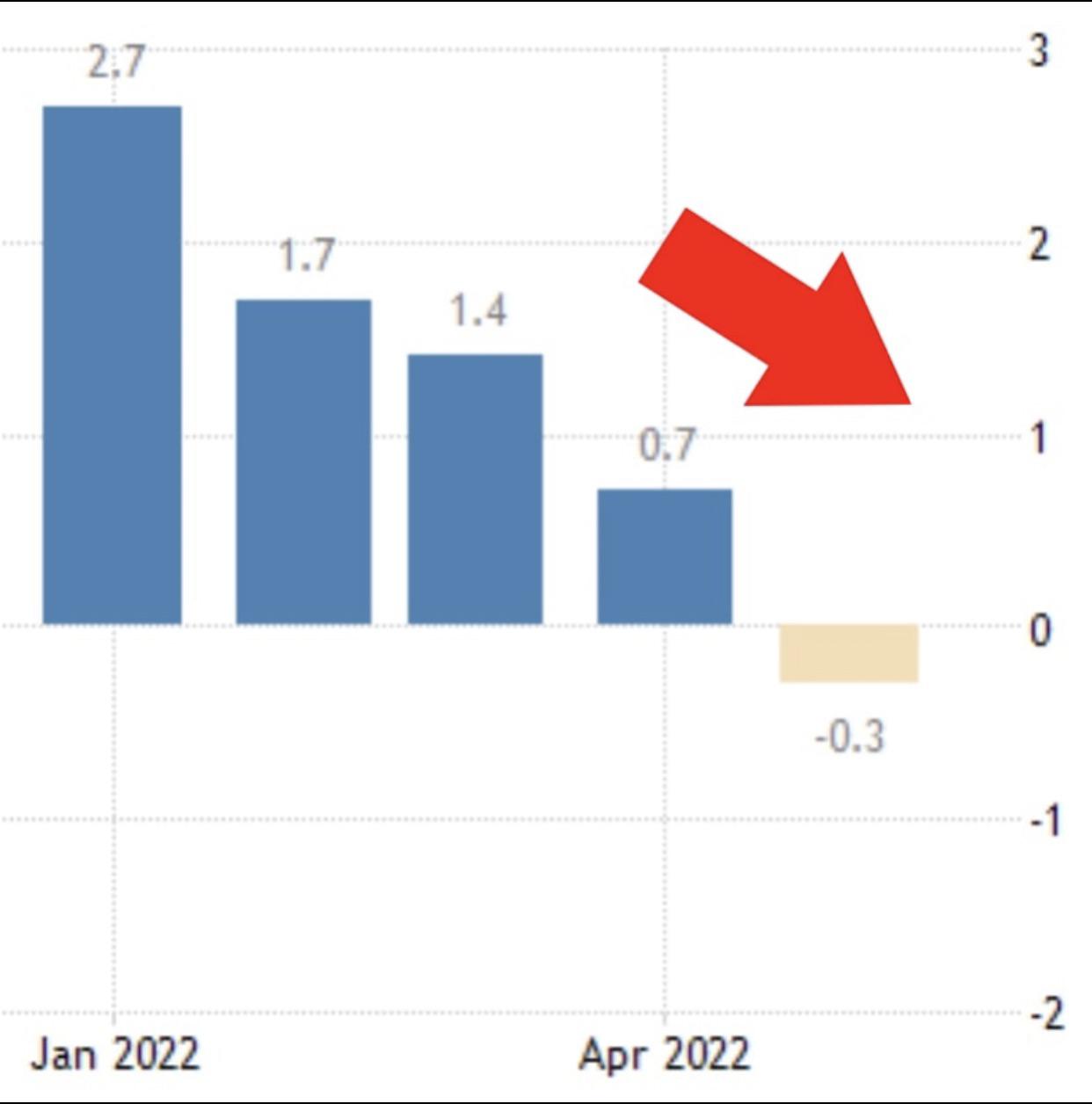 Total US National Debt Has Now Surpassed $30T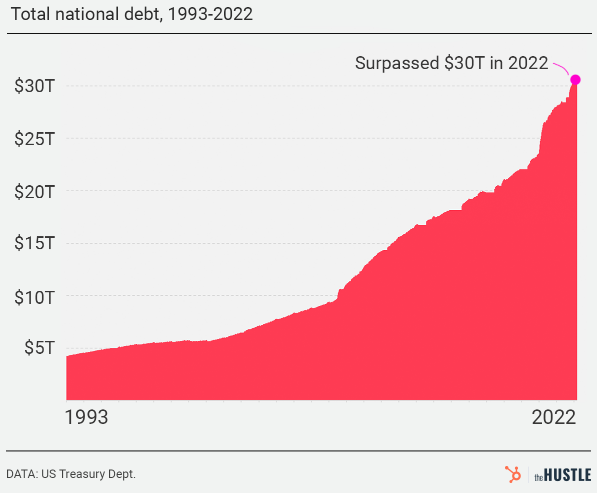 Commentary From Market Rebellion Co-Founder Jon Najarian:
https://twitter.com/jonnajarian/status/1537088411194085377
For more quick takes on this morning's market-moving news, check out 60 Seconds With Jon Najarian!
https://twitter.com/jonnajarian/status/1537417681174921217
Ready to start trading? Try Unusual Option Activity Essential. Learn how you can follow the "smart money" with a fresh UOA trade idea each week – including technical levels so that you know where to enter and exit!